Rapid scaling requires the right balance of people, process and technology. We use our collective experience to define the core components a business needs to set up for growth.
Digital marketing - advertising and SEO
The most efficient path to reach your target market is through sophisticated ad campaigns and search engine optimisation. Fluent Group's unique digital marketing approach measures real sales output and optimises campaigns for the true cost to attain a quality lead.
We provide digital marketing through managed services offering. We use systems, such as Pardot, Sales Cloud, Service Cloud and Ad Studio, to optimise marketing strategies that deliver real sales outcomes.
Branding and website optimisation
Your website is an opportunity to connect with your customer. Fluent Creative's managed services offerings establish a consistent, compelling and unique online presence without hassle.
Each website is created with a dynamic design that can expand and evolve with your business. We apply leading SEO practices and also guarantee security and performance for you and your customers.
Check out Fluent Creative for more information on our managed services plans.
CRM
Our CRM of choice is Salesforce. It is the most powerful CRM on the market, and it grows with you. As a certified Salesforce Partner, we can help any business configure Salesforce to replicate any process. We recognise that Salesforce isn't the right fit for every business, and where it isn't, we work with a range of other best-in-class CRM solutions.
Some of the core Salesforce tools we lean on as part of our digital marketing manager services offering are:
Sales Cloud
For a 360-degree view of customers across sales and marketing functions.
Pardot
For B2B marketing automation, analysis on campaign performance and real-time information on prospect engagement.
Ad Studio
To connect sales, marketing and commerce to deliver personalised digital customer journeys.
Service Cloud
To enable you to provide top-tier customer service with self-service, nurture sequences and intelligent task scheduling. 
Sales and marketing operations
Sales and marketing functions are the revenue-generating engines of a business. We optimise sales and marketing teams using technology to accelerate revenue growth. Our customer-centric solutions connect businesses with customers and use data insights to maximise marketing return on investment.
Business operations
Business operations is where sales becomes a service. This function is responsible for retaining customers and maximising the amount of product or services they buy.
Customer retention requires people, process and technology to work together seamlessly throughout the customer journey to deliver a consistently delightful customer experience.
We help you identify the strategies that motivate customers to buy more. Then we find and implement the right tools and technology before empowering your team to use them to enrich the customer journey.
Custom apps
We help businesses achieve the right balance of off-the-shelf and custom software solutions. Off-the-shelf solutions, such as a CRM or ERP, provide a solid foundation for your business, while custom software creates opportunities for competitive differentiation.
We provide full-stack software development to build custom solutions that help you establish, maintain or increase your competitive edge.
Financials / ERP
Our preferred ERP solution is Netsuite. It is the leading financial management tool and as Netsuite partners, we are fully equipped to configure Netsuite to meet your unique business needs.
We understand that NetSuite isn't the right fit for every business, so we work with a range of other best-in-class financial management solutions.
Integrations
Best-in-class technology solutions must integrate seamlessly with high-performing people and processes. Integrations save time and remove complexity. We offer a range of integration tools to suit the size and complexity of any business.
Zapier
The lightweight, swiss army knife of integration tools provides simple, code-free connections between web applications.
Salesforce Mulesoft Composer
Mulesoft Composer easily connects web apps within Salesforce without requiring code.
Mulesoft Anypoint
A comprehensive integration platform that allows businesses to connect a variety of data sources and applications with developer support. 
Cloudfuse
Fluent Group's custom-built integration service tackles all standard integration scenarios. We can also support the transformation of data through the integration process.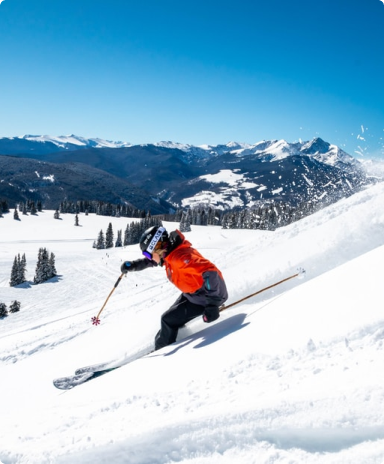 Enhance your competitive edge.


See how we can

supercharge

your growth.